Date/Time
15/10/2018
9:00 am - 5:00 pm
Location
Categories
Calendars
On Monday October 15, DCU School of Communications in partnership with VOX-Pol will hold a research and industry symposium titled 'Media and Politics in a Polarised World' .
The event will feature a full day of of discussions from leading academics and experts from the political and media industries.
See the full schedule below: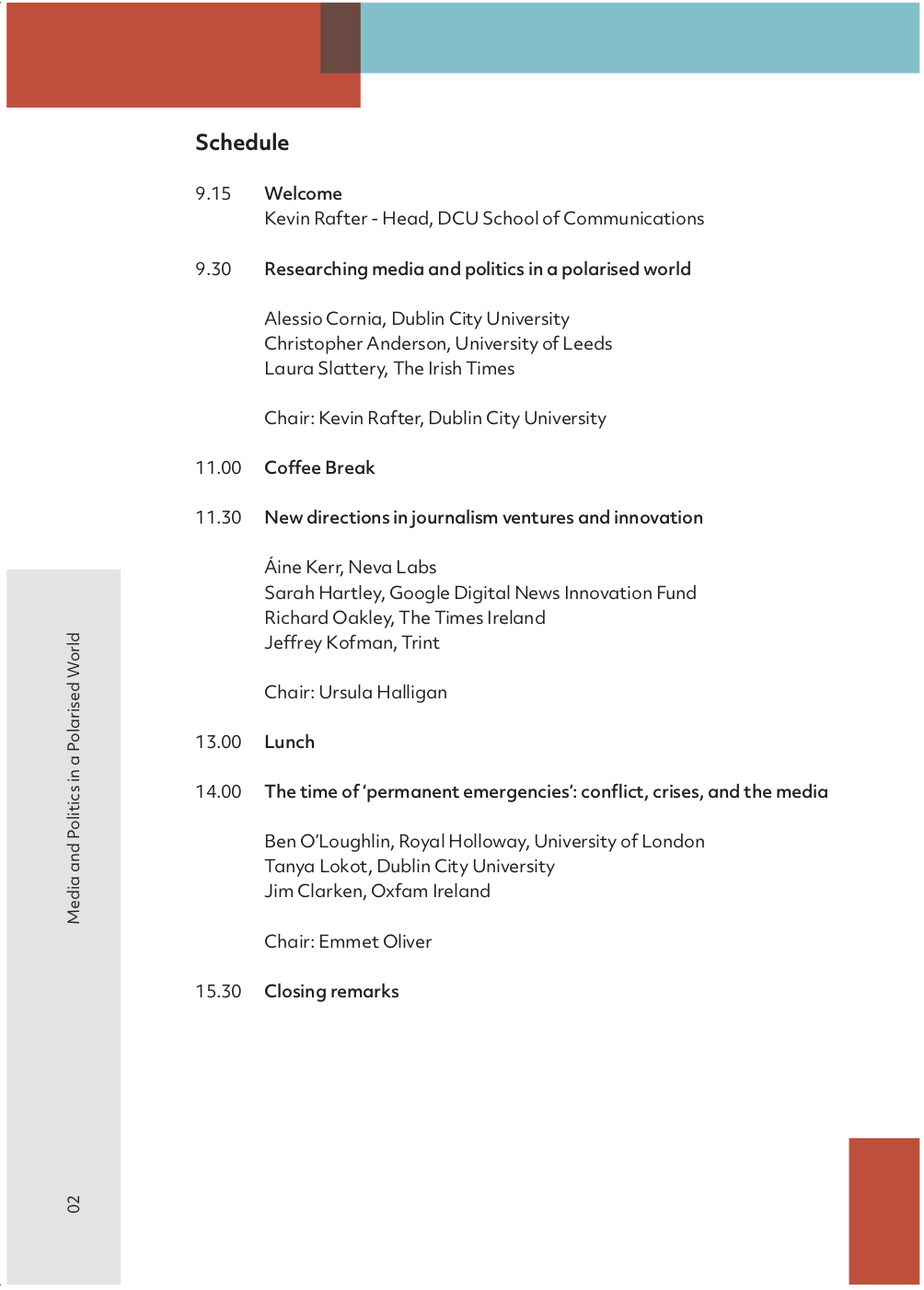 The event will explore how academics and media professionals are making sense of media and politics in a polarised world, and what can be learned from their 'incisive scholarly inquiry and innovative approaches to journalism as practice.' To register please click here.